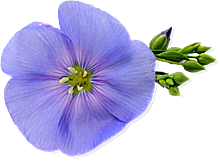 Flax seeds are rich in dietary fiber and, besides, contain flavolignans, fatty acids, mineral substances (Cа, Р, Cu, Fe, K, Mg, Na, Z, etc.), proteins, and vitamins (С, В1, В2, В6, Е).
Dietary fiber is a whole group of substances contained in the food, which are not ingested by the digestive enzymes in a human body. There are two main subgroups of dietary fibers: soluble and insoluble.
Until recently, insoluble dietary fiber or fiber was considered to be the "ballast substances" useless for a human body. Recent studies shows that fiber is vital and practically indispensable food element.
Insoluble dietary fiber:
Regulates intestinal motility;
Is prebiotic promoting nourishment and development of the useful intestinal microflora;
Is a sorbent – various toxic substances are deposited on fiber and are released from the body;
Regulates satiation and helps controlling appetite by slowing down metabolism.
Soluble dietary fiber has:
coating;
anti-inflammatory;
mild laxative effect.

Due to it, fiber is used in a complex therapy at inflammatory and ulcerous processes in the gastrointestinal tract (esophagitis, gastric and duodenal ulcer, enteritis, colitis, and constipation). Besides, the consumption of soluble fiber with food slows down the absorption of simple sugars lowering glucose retardation index and, accordingly, reducing the likelihood of occurrence of diabetes.
Therefore, dietary fiber is of great importance for health by the prevention of many diseases, namely:
cardiovascular diseases;
obesity;
diabetes mellitus type II;
several cancer types;
reduces the risk of development of infections and inflammatory processes since it affects the immune system as a prebiotic.

The healthcare organizations of many countries, including such as the Ministry of Health Care of the Russian Federation, the European Commission Concerted Action on Functional Food Science in Europe (FUFOSE), the Ministry of Health Care of Japan, Food and Drug Administration (FDA), American Heart Association (AHA), and other confirmed the need for consumption of sufficient amount of dietary fiber.
Besides, flax seeds contain flavolingans, also called phytoestrogens, which is a critical element in women's diet. Regular consumption of flax seeds promotes activation of the skin renewal process, improves nail structure and makes hair shiny and voluminous.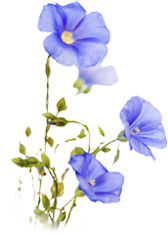 Consumption of flax seeds:
promotes better function of gastrointestinal organs;
promotes regulation of metabolism;
improves skin appearance.

Dietary supplement "Flax Seeds" by RealCaps is an additional source of soluble dietary fiber containing flavolignans.
Content in daily serving:
| | | |
| --- | --- | --- |
| Component | Content in 5 -10 g, no less than | Satisfaction of daily need to adequate intake, % |
| Flavolignans equivalent to silybin | 1.5-3 mg | 5-10 |
| Soluble dietary fiber | 0.5-1 g | 25-30 |
Nutritional value in 100 g: proteins – 20 g, fats – 40 g, carbohydrates – 39 g; caloric value – 540 kcal (2260 kJ).
Dietary supplement "Flax seeds" has the registration of the Russian Federal Service for Surveillance on Consumer Rights Protection and Human Wellbeing (Rospotrebnadzor).
Certificate of State Registration No. RU.77.99.88.003.E.002860.08.19 dated 09.08.2019. Technical Specifications (TS) 10.89.19-039-78056148-2017.
Composition: flax seeds (ordinary).
Recommended use: Adults 1 - 2 tablespoons (5 - 10 g) one time daily with a meal. The period of administration is one month. If necessary, the administration may be repeated. It is recommended to consult a doctor before administration. It is not a medicine.
Directions: 1. Take whole or milled seed with a sufficient amount of liquid.
2. Add boiling water to whole seeds (1 tablespoon per 1 glass (200 ml) of boiling water), leave for 30 minutes, and drink with seeds.
3. 1 - 2 tablespoons of seeds add to ready meals (hot cereals, salads, appetizers, and other meals).
Contraindications: Hypersensitivity of the components, pregnancy, and lactation.